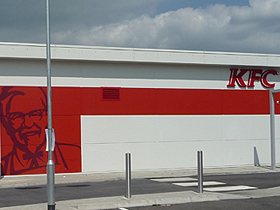 Rebranding & Refurbishments
Whether a complete change of company image or a refresh of brand colours, we are able to offer a cost effectiveservice to recoat full or partial façade elements to align your brand dreams to reality.
Shop front refurbishment is repairing and rebuilding the front of your shop, if it is damaged, rusted and in a bad condition. It is important not only to make the front of your shop look attractive, but also from the security point of view. A damaged shop front is a threat to your business and to the security of the items inside it. So, from time to time, it is important to repair and rebuild your shop front. We provide you with the best and experienced team, that repair and rebuild your existing shop front; do all the repair works, decorate it and make it weather and pollution resistant. Once done, it will last for years and you do not have to worry about it for a long time.