High Quality On-Site Spraying services carried out. Construction – Retail – On-site Damage – Refurbishment – Re-branding – Dilapidations .
Utilising a wide range of on-site coating systems and techniques ensures we are equipped to assist with all requirements in the most cost efficient manner; HVLP, Airless, Air- Assisted, Electrostatic, Plural Component.
On-Site spraying is the area in which the company originated, and throughout the 25+ years, systems are constantly evolved and perfected to ensure the service offered is of the highest quality.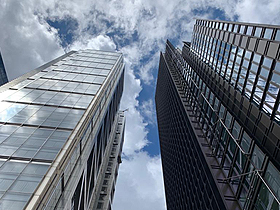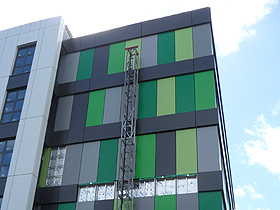 CURTAIN WALL / RAIN SCREEN PANEL REPAIRS
Specialist high quality On-site / Off-site spraying service to all manner of Curtain Wall & Cladding elements – On-site damage, re-fabrication, refurbishment, colour change, dilapidations etc.
After the initial project review, remedial action to the necessary requirements of the client and project will be advised, be it repairing minor areas of damage kept to an absolute minimum, through to a full strip and recoat of the curtain walling system.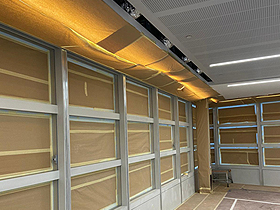 ANODISED & PPC REPAIRS
Anodised finishes can be problematic to replicate, but over the years we have perfected systemsto ensure the Anodised effect is achieved to an unrivalled standard.
Our colour matching service ensuring the quality of finish is equal to that of the manufacturers, allowing for client sign off to achieve the necessary handovers be it PPC, Anodised, Bead Blasted, Stove Enamelled, Roller Coated etc.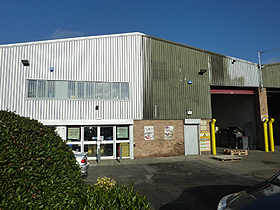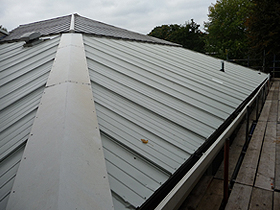 Industrial Cladding Recoating – Doors – Roofs
At ARS UK Ltd we can bring buildings back to 'as new' condition. Stringent preparation and high quality primer and finish coatings ensure a long lasting, guaranteed finish.
Paint finishes can deteriorate to a condition whereby the finish of the building has reached the end of its service life, but the envelope is still in good condition. Alternatively a colour change is required to maintain the client company's corporate image, or lease dilapidation clause require buildings be returned to original condition. We offer varying paint specification options to match budget to requirements, with guarantees ranging from 5-25 years.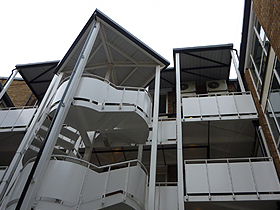 Structural / Architectural Steelwork Coating
Ensuring the correct paint system is used and applied correctly is fundamental in safeguarding the integrity of the structural steelwork, resulting in a long life and reducing maintenance costs.
We are able to advise on the optimal course of action for each project ensuring the future life of the coating and the structure is maintained.
All employees undertake Corroder Protective Coating Applicator Training, ensuring
the correct systems and Quality Control procedures are followed, from the initial surface treatment and preparation through to final coating and documentation sign off.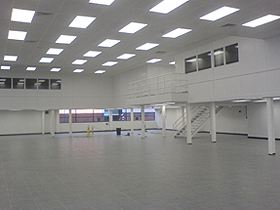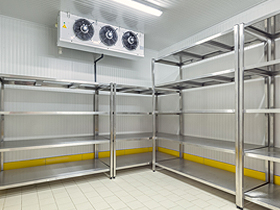 Food Safe Coatings
Experienced in carrying out repair and recoating works environments where Food Safe and Hygienic coatings are required.
Strict hygiene levels are maintainedthroughout the works, utilising antibacterial products ensuring the areas achieve the necessary food safety standards -Non-toxic – Hard Wearing – Mould Resistant – Anti Bacterial.
–  Cold storage, Supermarkets – Clean Rooms – Food Processing – Pharmaceutical etc.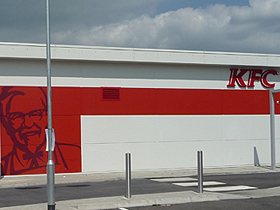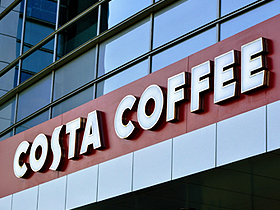 Rebranding & Refurbishments
Whether a complete change of company image or a refresh of brand colours, we are able to offer a cost effectiveservice to recoat full or partial façade elements to align your brand dreams to reality.
Shop front refurbishment is repairing and rebuilding the front of your shop, if it is damaged, rusted and in a bad condition. It is important not only to make the front of your shop look attractive, but also from the security point of view. A damaged shop front is a threat to your business and to the security of the items inside it. So, from time to time, it is important to repair and rebuild your shop front. We provide you with the best and experienced team, that repair and rebuild your existing shop front; do all the repair works, decorate it and make it weather and pollution resistant. Once done, it will last for years and you do not have to worry about it for a long time.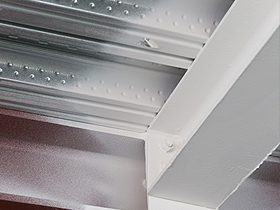 Intumescent Coatings
Our intumescent coating systems are spray applied to offer a fast and accurate
application of the coating required.
All projects are detailed to the individual steel loadings, ensuring that the correct Coating Film Thicknesses are reached to obtain the necessary fire rating required.
Full QC procedures and documentation is carried out throughout the project, which is presented to the client along with certification upon project completion.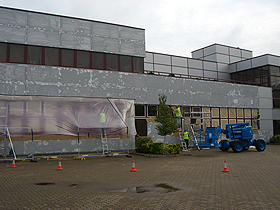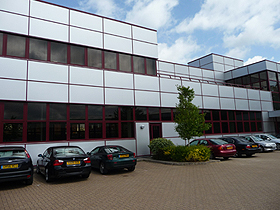 Composite Panels Repairs
Professionalhigh quality repairs carried out to damaged or aged composite cladding panelsof all major manufacturers.
Utilising the most advanced coating and repair systems ensures the longevity of the remediated area for year to come.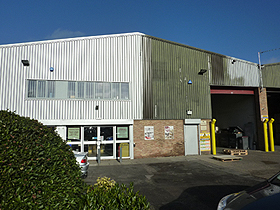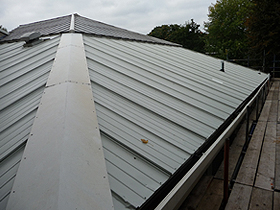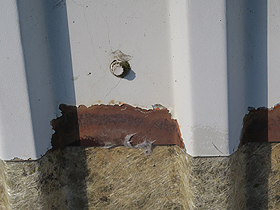 Cut Edge Corrosion
Cut Edge Corrosion occurs where the weak edges of the coating to the metal sheets breakdown and peel back from the cut edge, which is then accelerated due to the capillary action of water to overlapping sheets.
We offer a fast, neat and durable cut edge corrosion system to profiled roofs, gutters and cladding which treats and encapsulate the damaged edge, ensuring the corrosion is removed and the lifespan of the coating and sheet is extended and guaranteed.
Facade Restoration
Façade coatings degrade through the years, especially if a regular maintenance programme is not followed. Contributing factors include UV degradation, pollution and mineral deposits which can build up throughout the years resulting in shortening the coatings lifespan, not to mention the poor ascetic impact.
Toenhance the look of tired andweathered facades, our chemical clean and silicone rich finishing system will offer a new lease of life, addingyears of protection andenhanced ascetic appeal.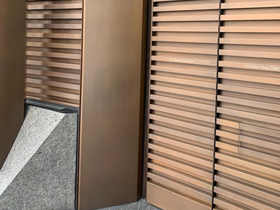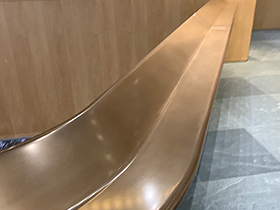 Effect Finishes
There is a vast array of finishes on the market for all types of cladding, from Aged Antique, Brushed, Patinated etc.  At ARS Ltd we have developed techniques to enable successful repair and recoatingto the myriad of finishes available on the market today.